Alisa Ibrahim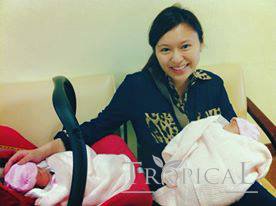 Hi, I'm Alisa and I delivered my twin girls recently. I'm so glad my mom got me the Tanamera Postnatal Care Set. Love all the products. Definite favourite is the Brown Formulation Soap. Best scrub ever, in my opinion! I also signed up for 5 massage sessions and was so pleased with the service provided. The therapist was professional, kind and gave me plenty of useful tips to care for my body after pregnancy. Thanks, Tanamera!
Alin
Salam n hi all.. Saya Lin br 18hari dlm pantang utk baby no3..dan saya juga baru pertama kali guna Tanamera..kali ni melahirkan anak no3 memang senang dan tiada masalah Alhamdulillah..Saya menggunakan Set Tanamera Postnatal Care seawal usia kandungan 7bulan..saya guna vco n sabun dulu..vco sapu seluruh badan n minum setiap hari..sabun sy pakai untuk menghaluskan kulit n membuang sel kulit mati..memang lembut n bersih je kulit..now saya sedang menggunakan kesemua produk yang terdapat dalam set..memang best dengan bau herba yang menyenangkan dan memberi ketenangan pada saya..tiada tekanan langsung untuk menguruskan baby baru lahir yang kuat merengek..saya juga berpantang sendiri n merasakan set tersebut menjadi pembantu saya dan membuatkan saya rasa seperti tiada masalah langsung untuk memguruskan diri semasa berpantang..rasanya bersalin kerap pon masih tiada masalah buat saya..saya mencadangkan kepada yang sedang mencari set bersalin yang sesuai agar memilih TANAMERA tanpa ragu-ragu.. Terima kasih Tanamera!!!!..
Angeline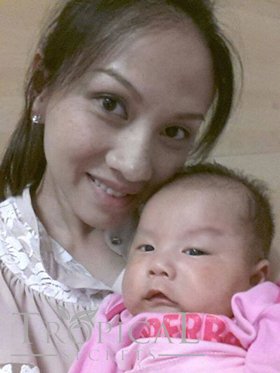 Hi! I am Angeline and I just had my 3rd baby. I am so glad I signed up for the Postnatal Massage. Having experienced other massage treatments before, this is THE BEST because the therapist is well-trained, knowledgeable and professional. She knew just what to do and applied the right amount of pressure. It was such a relaxing experience, all in the comfort of my own home. After just the 1st session, my milk supply increased tremendously! In fact, I had so much milk that I bathed my baby in the excess milk. Thanks Tanamera Postnatal Care team for the wonderful service and great products. I had a great birth experience and a wonderful confinement
Lalita GK, Senior Sales Coordinator, 30
Hi everyone! I am Lita and I gave birth to my 2nd baby on 3rd July 2013. I was introduced to Tanamera Postnatal Care Set by my best buddy. I had a very long and painful labour for my 1st baby and I was 'desperate' for the chance to have my 2nd baby in a quicker, less painful way!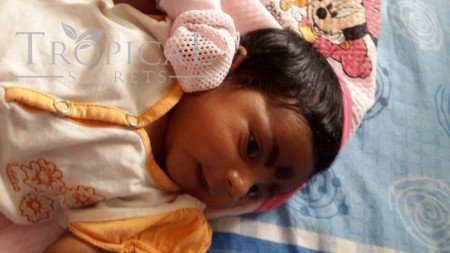 The Tanamera Postnatal Care Set has a bottle of Cold Pressed Virgin Coconut Oil which many moms have claimed that it helped to ease their labour. So,I used the VCO diligently as per the instructions in the set, and I was totally amazed at how quick my labour was. 2 pushes was all it took, and baby was out! This is so different from my 1st baby where I was in labour for 20 painful hours!
During my confinement, the Herbal Tea was very good to warm me up and remove the flatulence which I was suffering from. Constipation was also something I suffered during my 1st pregnancy, but not this time!
The Feminine Herbal wash is my favourite coz I could really 'feel' it working and I was so refreshed and rejuvenated within a few days of delivery. For my 1st delivery, I felt a prickling pain at my privates throughout my confinement, but for this delivery, there was NO pain at all! I continued with the perineum massage with VCO to help the healing process…
If you are staying in Klang Valley, I recommend the Postnatal Massage coz it was so relaxing! The Tungku/Hot stone treatment helped to relax my muscles and I really believe that the combination of the Herbal Tea and Massage helped in my milk flow. My therapist was Kak Marsila and she is very professional and experienced.Her strokes were so good, that I fell asleep during my session! And I continued to sleep after my session, coz the massage is conducted in my own home! The massage really rejuvenated my whole body! Thanks Tanamera Postnatal and Kak Marsila, love you loadz!!!!
HAGAYAH MAHAT, Pegawai Kewangan, melahirkan anak ke3 tanpa koyakkan faraj walaupun setelah 9 tahun tidak berbadan dua
Saya memilih untuk menggunakan Set Bersalin TANAMERA kerana produkproduk dalam set ini tidak "panas" kerana tiada jamu yang perlu dimakan. Lebih selamat untuk saya sendiri dan juga bayi. Selepas melahirkan, saya terus amalkan Teh Herba TANAMERA yang membantu saya melawaskan pembuangan air besar dan jua membuang angin di samping melancarkan pengeluaran darah nifas. Pemakaian Firming Blend Paste bersama bengkung dapat mengembalikan kerampingan tubuh. Minyak Kelapa Dara juga antara produk kegemaran kerana bukan sahaja mampu membantu melicinkan proses kelahiran, malah sapuan minyak ini boleh mengurangkan kerengsaan kulit anak kedua yang mengalami ekzema. Saya mula menggunakan Minyak Kelapa dalam Set semasa usia kandungan 36 minggu. Saya gandakan penggunaannya dan saya minum minyak ini setiap hari sehingga cukup bulan. Pada hari keluarnya tanda-tanda kelahiran, saya terus minum lagi sebagai minyak selusuh. Di samping itu, saya turut menyapu Minyak Kelapa Dara Tanamera di bahagian perineum untuk mengelakkan koyakan. Selain itu, saya menyapunya pada paha dan payudara untuk mengelakkan regangan kulit. Ia sangat berkesan. Apabila usia kandungan 38 minggu, berat badan bertambah dengan cepat dan kaki pula mudah lenguh dan kebas. Jadi saya sapukan Minyak Urut Herba pada kaki supaya darah berjalan lancar. Alhamdulillah kaki saya tidak membengkak. Kehamilan anak ketiga ini agak istimewa memandangkan sudah sembilan tahun tidak berbadan dua. Lantaran peningkatan usia, saya sebenarnya gusar untuk menempuh tempoh berpantang yang melelahkan. Namun dengan pengambilan Set Bersalin TANAMERA, saya pantas pulih dan bertenaga untuk menguruskan bayi dan dua orang anaknya yang sedang membesar. Semasa dalam pantang saya menggunakan semua produk dalam Set Bersalin TANAMERA. Bahagian perineum juga tidak mengalami luka di bahagian luar dan hanya luka tahap pertama iaitu di bahagian dalam walaupun setelah sembilan tahun tidak bersalin. Selepas seminggu bersalin saya rasa pulih sepenuhnya dan boleh melakukan semua kerja-kerja rumah seperti biasa. Saya berasa amat bertuah kerana bertemu Set Bersalin TANAMERA ini. Saya sememangnya tidak ragu-ragu untuk mencadangkan Set Bersalin TANAMERA kepada rakan-rakannya lantaran keberkesanan yang telah dirasainya.
Merina Prakash, 28 years old
While I was expecting my 2nd child, I searched for all natural products for my pregnancy and postnatal care.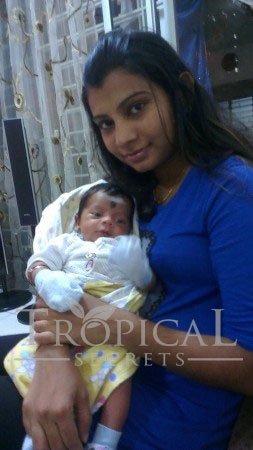 I am a believer in all-natural products as I don't want toxic ingredients to harm my unborn baby. I came across the Tanamera Postnatal website and what really attracted me was its promise of all natural ingredients. In addition, so many moms have used it and spoke highly of the set. I didn't buy the set immediately though and only after much research, I decided to buy it online. I was really surprised when I received the set coz the aroma of the herbs was so fresh and calming. I was really excited and read up on the instructions. I really wanted to have a natural and easy delivery this time round coz for my 1st baby I had a really long labour, and finally baby had to be induced. I was determined to have a better delivery experience for my 2nd baby, so I followed the instructions given in the set, especially on the application and consumption of the Cold Pressed Virgin Coconut Oil in the set. I even took it along with me when I went into labour, and I applied and consumed the Virgin Coconut Oil at regular intervals during my labour. To my great relief and surprise, my labour was so smooth! My baby was delivered so easily and I only had 1 stitch! If my baby had not been facing upwards, I am very confident I won't even need any stitches! Needless to say, my recovery was very fast. Compared to my 1st baby where I was in so much pain due to the many stitches I had then. How I wish I had used this set during my 1st pregnancy….. I also signed up for the Traditional Postnatal Massage treatment, which really helped me to regain my health and wellbeing very quickly. The therapist was very professional and experienced. I really liked the full body massage using the Herbal Massage Oil, coz the massage really relaxed me. And the aromatherapy effects from the Herbal massage oil was simply divine! I especially liked the Tungku or heat treatment, which helped to improve my blood circulation. I was so amazed to find big blood clots coming out of me after every massage session. My mom said it's good coz if the blood clots don't come out, there may be health implications for me in later years. I could really feel my body lighter and more rejuvenated after every session. Another favourite of mine is the Firming Blend Paste which I use with the cotton abdominal binder. I could literally see and feel my stomach area flatten day by day! The Herbal Tea was also really good coz I could feel my body warming up and the "wind" leaving my body. It's really rejuvenating. In fact, I really enjoyed my confinement this time round coz my recovery was so much easier and faster. I am glad to have used the Tanamera Set during my pregnancy and confinement, and if I do have another baby, I'll definitely use Tanamera Pre and Postnatal Care Set!
Nur Khusna Talib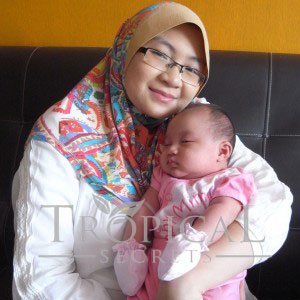 Walaupun saya mula menggunakan rangkaian produk dalam set bersalin ini agak terlambat namun saya tetap dapat nikmati khasiat sepenuhnya. Saya mula menggunakan Minyak Kelapa Dara yang terdapat dalam Set Bersalin TANAMERA pada minggu ke-39 untuk sapu pada bahagian faraj dan minum sebagai minyak selusuh. Walhal ia sepatutnya bermula seawal usia kandungan 30 minggu. Mulanya, saya agak ralat kerana terlambat. Tetapi pengalaman yang saya lalui sangat menakjubkan. Saya melahirkan anak kedua tanpa sebarang kesan pengoyakan di faraj, padahal berat bayi 3.2kg. Oleh kerana tiada luka dan jahitan, pada minggu kedua lepas bersalin saya sudah kembali bertenaga dan mampu menguruskan sendiri rutin harian, menjaga bayi yang baru dilahirkan dan juga anak sulung yang berusia dua tahun tanpa bantuan sesiapa . Penggunaan rangkaian produk dalam Set Bersalin TANAMERA juga banyak membantu saya kembali bertenaga dan cergas dalam tempoh yang singkat. Pengalaman berpantang kali ini dirasakan sangat berbeza berbanding anak pertama dulu. Saya alergi teruk ketika menggunakan set bersalin ketika berpantang anak pertama dulu. Saya demam dan bayi mengalami ruam. Dengan Set Bersalin TANAMERA, saya tidak menghadapi sebarang masalah, malah rasa sehat dan lebih bertenaga. Pengaliran keluar darah nifas juga lancar. Lebih menyeronokkan proses penyusuan susu ibu juga mudah hasil khasiat Teh Herba TANAMERA. Pada saya Set Bersalin TANAMERA amat praktikal bagi ibu-ibu moden kerana senang digunakan dan sangat berkesan. Sebagai contoh Feminine Herbal Wash hanya perlu direndam dalam air panas seketika sebelum digunakan sebagai cebok . Selain membersihkan bahagian intim dengan berkesan, memulihkan, ia juga berfungsi sebagai perapat. Paling disukai baru 33 hari berpantang saya sudah hampir pada berat badan asal sebelum mengandung. Pemakaian tapel dan bengkung serta Teh Herba dari Set Bersalin TANAMERA secara konsisten melancarkan penghadaman dan meningkatkan metabolisme tanpa mengganggu kesejahteraan bayi!.
Serina Redzuawan, Tanamera Postnatal Care spokesperson, 28 yrs old…during confinement
Salam, hi how are you doing hot mummies? I just want to share pengalaman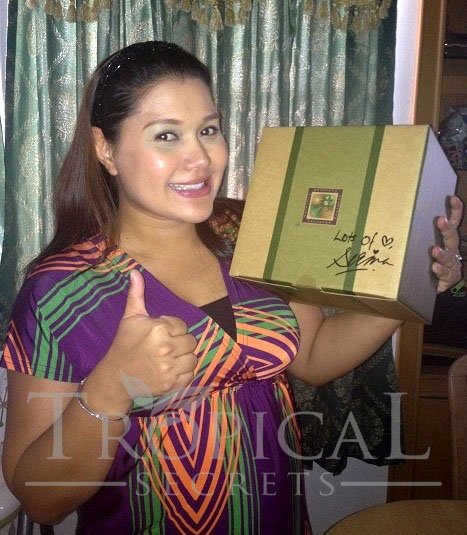 Serina masa dalam labour room, syukur sangat dengan adanya Tanamera Virgin Coconut Oil. Serina bersalin sangat mudah dan smooth je baby keluar.
I suruh my Gynae, Dr Seri Suniza dari Prince Court Hospital, sapukan bahagian private part (perineum), masa I dalam labour. And you know what? Jahitan pun kena sikit je, hari pertama bersalin, Serina boleh jalan macam orang normal. Semua tetamu yang visit terkejut nampak I relax je, takde pun jalan berkepit, siap muka segar dan ceria lagi! That's why penting ikut betul-betul aturan penggunaan set bersalin Tanamera ni. U will get the best result! Thanx so much Tanamera Postnatal…
Serina Redzuawan, Tanamera Postnatal Care spokesperson, 28 yrs old..during pregnancy.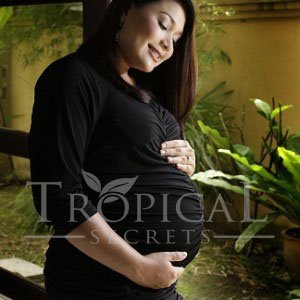 Sebagai duta dan pengguna Set Bersalin Tanamera, produk ni memang cukup lengkap untuk rawatan dan penjagaan dari masa mengandung hinggalah selepas bersalin. Setiap ibu yang mengandung perlu menjaga dan memanjakan diri kerana dalam tempoh 9 bulan ni sangat stress, dan tubuh badan pun jadi lesu.
Serina mula menggunakan Set Bersalin Tanamera sejak dari 3 bulan pertama mengandung, bermula dengan menyapu Minyak Kelapa Dara Tanamera dibahagian perut, peha dan payudara untuk mengelakkan regangan kulit. Ia sangat berkesan, walaupun perut makin membesar tapi tidak ada kesan regangan langsung.
Bila kandungan Serina masuk 5 bulan, berat badan bertambah dan kaki rasa lenguh dan kebas, jadi Serina sapukan Minyak Urut Herba supaya darah berjalan lancar, alhamdulilah kaki dah tak bengkak lagi.
Serina dah tak sabar nak guna produk-produk lain dalam Set Bersalin Tanamera yang dirumus khas untuk digunakan masa dalam pantang nanti, seperti herba pembersih wanita, herba mandian, tapel, bengkung, pilis, teh herba dan lulur supaya Serina boleh pulih dan segar secepat mungkin. Bila kandungan masuk 9 bulan nanti, Serina akan mula minum Minyak Kelapa Dara Tanamera, sebagai minyak selusuh untuk memudahkan bila saya bersalin!.
Dynas Mokhtar, Actress/Model/Business Owner/Maternity and Nursing wear designer
Hello semua… I must must share this with you all.. Especially to the expectant mothers… Sebab I really really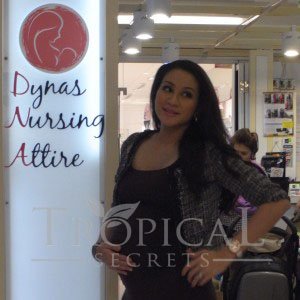 LOVE the Tanamera Postnatal Care Set, and because I love it so much, I also thought I should sell it at DnA. I've been using the set since the middle of my first pregnancy. And I must say, Tanamera Post Natal really sesuai for me. A few months ago, I was getting migrane sebab tak cukup air or tidur (especially masa tengah design Raya breastfeeding wear last year). I tak suka makan ubat/panadol banyak banyak, so I tried a few calming tea and minyak from the Pharmacy. But that didnt work. Then I tried this Lavendar Floral Water… I totally LOVED IT…It works very well for me, I even bring it along with me in my bag. So kalau dalam jam masa panas terik, Dynas spray a little bit on me and around me and inhale the mist… And then, wah-lah, my brains are active again!
My other favourite product from the Set is the Coconut Oil. When I was pregnant with Khyra, I used this to help ease the delivery process by helping with the dilation. Kalau orang Melayu, the statement we use is "supaya senang bukak". Dulu masa dynas mengandung kan Khyra, dynas try banyak products.. From mothercare to bio oil etc, tapi the kesan is not as good as this one!
I tried the Tanamera Virgin Coconut pressed oil, and alhamdulillah, so far no stretch marks… If only I used this before. Memang I ade products nie masa pregnant with khyra, tapi, at that time, because I dah try banyak other products, I felt like penat nak try product lain. Macam tak larat dah at that time to concentrate on reducing the stretch marks, apatah lagi nak "stop" the stretch marks kan… So anyway, again, tanamera products have made me smile..hehehehe Mother's to be, or even mothers yang baru melahirkan (or even dah ade anak 2 tahun), you can try this product. Alhamdulillah, with the right pantang and thanks to Tanamera products (before and after birth), cepat for me to be back on my feet and senang nak jaga pantang.
Jane Low, 34, Corporate Account Manager at Citibank
"I love the set and the postnatal massage! That's why I have been recommending it to my pregnant family and friends.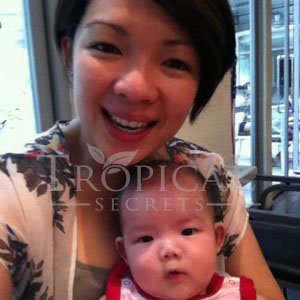 I had a C-sect as my baby didn't engage and was overdue. One of the side effects of epidural was the excruciating back pain which I suffered. I also had shoulder aches from hunching and bad posture from breastfeeding, while trying to adjust to the C-sect wound. I am sooooo glad I signed up for the postnatal massage, coz the therapist was very good and helped to relieve my aches and pains. She applied just the right amount of pressure and with the 'Tungku' treatment, I had such relief!! The postnatal massage also really helped to remove the toxins from my body, as my blood clots were expelled and I felt very refreshed after each session. I also love the fact that all this was done in the comfort of my own home! My mom is a traditionalist and really believes in the observing the Chinese confinement pantang larang. Even SHE was very impressed with the products within the set, and said they are really good! I combined the Chinese confinement practices with this set — you can say I got the best of both worlds! My favourite product is the Boreh Body Scrub coz I felt so refreshed after using it. My skin felt really smooth, especially when I couldn't bathe in the 1st 2 weeks after my delivery. The scrub was refreshing yet warming at the same time….. Next is the Firming Blend Paste, coz worn with the Bengkung, really helped to flatten my tummy and remove the 'wind'. The Herbal Bath is another favourite, coz it was very refreshing and easy to prepare. My pregnant family and friends in Penang are looking forward to benefit and enjoy the pampering during their confinement. Tanamera Postnatal …… you should seriously consider expanding your massage services to benefit more moms!".
Farah Nabila
"Walaupun saya melahirkan anak sulung melalui C-sec , saya tetap pakai bengkung dan tapel TANAMERA kerana saya nak pastikan bentuk badan saya kembali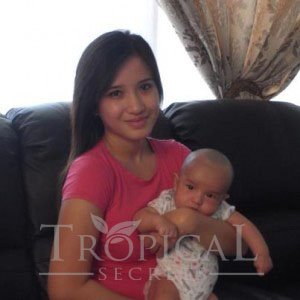 saperti penampilan sebelum mengandung. Saya minta pandangan doktor yang menggalakkan saya memakai bengkung dan tapel. Saya gunakan bengkung dan tapel bermula daripada hari kelapan lepas bersalin dan setelah saya yakin luka jahitan dah kering. Ada kawan2 yang cadangkan saya pakai bengkung moden tetapi saya pilih untuk gunakan bengkung yang terdapat dalam Set Bersalin TANAMERA. Ia sangat selesa, kemas dan melekap di tubuh. Apa yang pasti pengalaman menggunakan bengkung dan tapel TANAMERA memang menakjubkan. Sangat berkesan kerana mampu mengembalikan bentuk tubuh saya seperti sebelum mengandung. Sepanjang berpantang, saya boleh lihat hasilnya di mana bahagian perut dari sehari ke sehari kembali kempis dan tegang. Untuk ibu2 yang melahirkan melalui caesarean, jangan teragak2 dan khuatir untuk menggunakan bengkung dan tapel sebab pengunaannya kedua-duanya penting supaya boleh dapatkan semula bentuk badan asal. Yang penting, dalam tempoh seminggu selepas bersalin luka jahitan pembedahan perlu dijaga dengan teliti. Luka di bahagian luar perlu benar-benar kering sebelum mula menggunakan bengkung. Pastikan bengkung diikat dengan kemas, jangan kena bahagian luka. Saya tidak risau sepanjang menggunakan Set Bersalin TANAMERA kerana produk2 dalam Set ini tidak "panas" kerana tiada jamu yang perlu dimakan. Jadi, ia selamat untuk saya sendiri dan juga bayi. Malah, selepas melahirkan, saya terus amalkan teh herba TANAMERA yang saya sangat suka kerana bantu saya melawaskan pembuangan air besar, membuang angin di samping melancarkan pengeluaran darah kotor.".
Norhaslina Osman, Project Coodinator, 38 years old
Saya ingin berkongsi pengalaman dengan bakal ibu-ibu diluar sana.
Saya baru melahirkan anak ketiga saya pada 17hb March 2012. Masa kandungan saya masuk 8 bulan, saya telah diperkenalkan oleh seorang kawan kepada Set Bersalin Tanamera. Saya amat teruja ingin menggunakan produk ini kerana ianya tiada jamu dan diperbuat 100% daripada herba dan ada Minyak Kelapa Dara tulin. Saya mula guna Minyak Kelapa Dara Tanamera 3 mingggu sebelum tarikh 'due' dan hasilnya, saya melahirkan puteri ketiga saya dengan hanya 3 kali 'push' sahaja, tanpa pengoyakkan dan jahitan dan saya juga tidak merasa sakit pun semasa proses bersalin. Saya mula guna bengkung dan tapel peramping Tanamera dari hari ke 3 berpantang. Pada hari ke-10 berpantang, hasilnya menakjubkan, pinggang saya mula mengecil dan perut saya dah mula mengempis. Semasa saya ke hospital untuk checkup baby saya, doktor juga telah menegur saya dan bertanyakan produk apa yang saya gunakan kerana saya dah segar dan ramping semula. Begitu juga dgn produk2 yang lain seperti minyak urut herba, teh herba, pembersih wanita dan lain2, semuanya memberi hasil yang memuaskan. Set Bersalin TANAMERA memang best! Sebelum ni saya guna produk lain, tapi hasilnya tak pernah macam ni. Cuba lah sendiri ….
Ashikin Aini, Homemaker, 28 yrs old
Bila kandungan masuk 7 bulan, saya dah mula persiapan bagi mudahkan bersalin dan keperluan waktu berpantang. Kali kedua ni, saya mahukan set bersalin yang tidak mengandungi jamu kerana menerusi pengalaman lalu, anak sulung mengalami jaundis. Jadi, doktor menyarankan saya hentikan penggunaan jamu. Saya tertarik membeli Set Bersalin TANAMERA kerana ia bebas dari jamu dan paling penting selamat untuk saya gunakan sepanjang hamil dan semasa berpantang. Apabila kandungan masuk 7 bulan, saya mula guna minyak kelapa yang terdapat dalam Set Bersalin Tanamera ni. Saya sapu sekali sehari pada perineum. Bila masuk 36 minggu, saya gandakan dua kali sehari. Saya mula minum minyak ni tiap hari 5 minggu sebelum cukup bulan. Bila muncul tanda awal bersalin, saya minum banyak2 dan saya sapu lebih banyak kat perineum. Semasa kontraksi, saya terus minum dari botol aje. Memang banyak perbezaan melahirkan anak kedua banding dengan anak sulung. Sakit kali ni kejap aje. Anak pertama dulu sakit sampai 12 jam. Kali kedua ni, bila sampai kat hospital, nurse beritahu yang bayi dah turun dan perineum dah terbuka sepenuhnya, jadi saya tidak perlukan sebarang episiotomi mahupun ubat penahan sakit atau epidural. Malah Doktor kata saya tidak luka dalam dan luar. Rasa mudah benar melahirkan anak kedua ni. Saya melahirkan pukol 12.30 pagi, pukul 8 pagi saya dah rasa segar dan mandikan bayi. Lepas satu minggu bersalin saya dah rasa pulih sepenuhnya, boleh melakukan semua kerja rumah saperti biasa sambil jaga anak sulong dan bayi. Inilah hikmahnya saya bersiap awal untuk mudahkan proses bersalin".
Loong Yen Ping, IT consultant, 34 yrs old
I like everything about the Tanamera Postnatal Care set coz it's 100% natural!
I started using the set during my 2nd trimester coz I don't want to use anything which can cause harm to my unborn baby. My favourite product is the Herbal Tea coz I can really feel my 'wind' coming out as I burped a lot after drinking it. I feel lighter and more rejuvenated as a result. Next is the VCO coz it's really good in fading my stretch marks. I really regret not using the Tanamera VCO to prevent my stretch marks during my pregnancy. I had purchased an expensive body oil earlier which cost me hundreds of ringgit, but sad to say, I developed stretch marks on my belly and thighs! Then I remembered the Tanamera Postnatal customer service service had told me that the VCO can also help to fade stretch marks. Amazingly, I can see my stretch marks lightening by the day!! I also LOVE the postnatal massage. I signed up for 5 sessions coz I was suffering from very painful cramps. The Tanamera Postnatal therapist was really really good….she knew just where my pain was and the right technique. After the 1st session, a blood clot the size of my fist came out, and my cramps were gone! No more pain after that! Thanks Tanamera Postnatal, I really enjoyed my confinement because of you and I am certainly recommending this amazing set to my girlfriends!".
Farah Nabila, Admin Executive, 27 yrs old
Salam semua……Farah nak share tentang Tanamera Postnatal Care Set ni….. memang bagus, berkesan and best. Antara produk yang best sekali ialah Minyak kelapa dara yang Farah guna dari 7 bulan pregnant untuk kurangkan strech marks and seriously, memang kurang, tinggal sikit-sikit aje lagi. Sabun herba pun memang berkeasan untuk buang daki2 yang hitam dekat leher …memang boleh pudar tompok-tompok hitam sebab sabun ni macam scrub ….Masa berpantang..saya tetap pakai bengkung dan firming paste Tanamera walaupun saya bersalin ceaser , memang best dan bengkung sangat kemas……now perut Farah dah kempis lepas 30 hari besalin ceaser..happy sangat….Feminine wash hari2 Farah pakai and rase fresh jer dekat miss V…..for Herbal tea pulak Farah minum tambah madu sikit untuk kurangkan pahit tapi bagus sangat sebab buang angin and senang buang air besar ….tak dela sembelit..so thumbs up for Tanamera Post Natal Care…..sangat puas hati..
Maynicca, Homemaker, 30′s
Good day friends! I am Maynicca, a happy mom to 2 boys, Sehnjeev 8 yrs old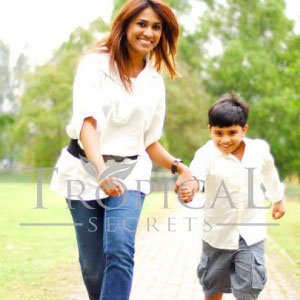 and Sahnjaay, born on 28 Jan 2012. Tanamera Postnatal Care Set was a gift from my husband a few weeks before I delivered Sahnjaay. During my pregnancy, I suffered from terrible heartburns and Tanamera VCO really helped to reduce my discomfort. I had a smooth confinement with all the other products…especially the Herbal Tea, which helped to relax me after my Herbal Bath and Herbal Oil massage.
Thank you Tanamera.
Thank you Mr Husband.
The set is special….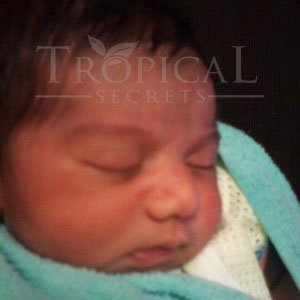 Ellis Suraya, Manager, 36 yrs old
I delivered by baby in early Feb, and am still in my pantang. I love the Tanamera Herbal Tea as I feel so rejuvenated and energized when I drink it. I prepare a flask of the tea, and I drink it instead of water throughout the day. I also don't suffer from constipation.
The Brown Soap is also another favourite item, as it's a great 2 in 1! I don't need to use any scrub, and I feel so good and refreshed after using each use.
But the most amazing product is the Firming Blend Paste which I use faithfully together with the Bengkung for 10 hours everyday. I lost 10kg instead of the average 6kg within the space of a few weeks. Even my doctor was impressed! I believe the Postnatal Massage also helped coz after 3 days, I could see and feel my tummy flatten. Thank you Tanamera!
Pang Ai Kiew, Hotelier, 35 yrs old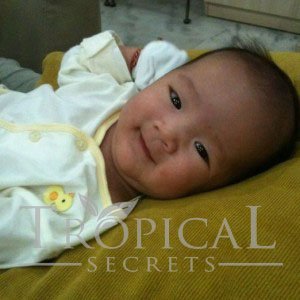 I enjoyed my confinement using the Tanamera Postnatal Care Set. I love the aroma of the products. I especially like the Brown Soap…I feel so refreshed and energised after using it as it's a 2 in 1, ie not only cleans but also scrubs as well. The Firming Blend Paste is another fav of mine coz I could feel and see my tummy flatten and lose its flabbiness day by day. My most favourite product is the Herbal Tea coz it greatly helped in my bowel movements. I suffer from constipation, even from way before I got pregnant. Naturally, I was fearful that I would get piles during my pregnancy. But I was so pleasantly surprised when I could ease myself so easily during my confinement! I also enjoyed the pampering from the Traditional Postnatal Massage treatment using the Herbal Massage Oil. The therapist was very experienced and applied just the right amount of pressure. She even 'cured' the pain in my tailbone which I got from a fall before my pregnancy! The hot stone massage was really good and relaxing…I could feel the wind escaping from my body coz I burped a lot during my massage. Thanks for the pampering, Tanamera Postnatal….
Shelly Theng, Homemaker, 38 years old
I love all the products in the Tanamera postnatal care set as every single item was useful in helping me recover after I delivered my 3rd child recently. My favourite is the Firming Blend Paste and Bengkung. When I first delivered my baby, my elder son asked if there's another baby in my tummy coz my tummy was still so big! I started my massage treatment on Day 5 of delivery, and I could see my tummy shrinking and flattening after every session! I'll continue using the Firming Paste and Bengkung till I get my pre-pregnancy shape back! I also love the VCO , it smells nice and was very helpful with my stretch marks. The herbal tea is very convenient unlike chinese herbal tea which has to be boil etc…I sweat a lot after taking the herbal tea , makes me feel good and fresh. The herbal soap got rice and together with the scrub makes my skin feels soft, very rejuvenating. I like the herbal massage oil too, smells nice. I am glad I found Tanamera postnatal care !
Rozelina Rashid, Homemaker, 30 yrs old
I bought the Tanamera Postnatal Care Set in Nov 2011, and signedup for the 5-day postnatal care & massage package after I delivered my baby Yahya on 17 Jan 2012. The massage techniques were really good and professional, with the massage pressure all at the right points…not too hard, not too soft…just right. I like the smell of the products in the Tanamera Postnatal Care Set. My top pick would be the cold pressed virgin coconut oil which I applied on my whole body, the firming paste for its warming properties and the Brown formulation soap smells really nice.
JC Lim Mui Heok, Accountant, 33 years old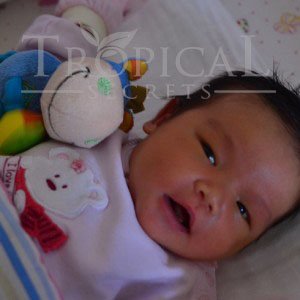 "My baby Valerie, was born at 3.0kg a few days before CNY.  She's my first baby, but surprisingly, I didn't feel any labour pain till I was 7cm dilated! I believe it's due to my twice daily perineum massage using Tanamera VCO which I diligently did from my 6 months onwards. My labour was pretty easy too, considering she's my 1st baby.
I suffered from painful cramps, after my delivery, due to water retention. But the 3 day Tanamera Postnatal Massage treatment using the hot compress really relaxed me…..In fact, the pain went away after my 1st massage session! The Herbal Tea was also good in helping to reduce my cramps. I find it so convenient, no more need for pounding and grinding of herbs, especially for my mom, who's looking after me during my confinement…"
Nurul Huda Mohd Safri, Lecturer, 28 yrs old
"I had a C-section birth and I used all the products in the Tanamera Postnatal Care Set, as per the usage instructions. I loved the Herbal Tea which I found promoted the flow of my breastmilk…making the breastfeeding experience easy for 1st time mum like me!
The Herbal Bath was indeed refreshing and the Brown soap made my skin softer and fairer!"
Dr Putri Shanaz, Physician @ Hospital University Kebangsaan Malaysia (HUKM), 32 yrs old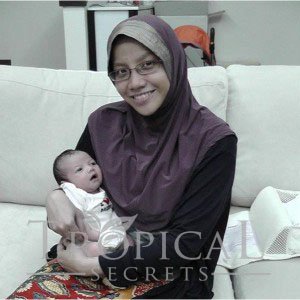 I just delivered my baby girl, Wan Ayra, and I used the Tanamera Postnatal Set during my confinement. My favourite product in the set is the body scrub, it's the best body scrub that I've used, it scrubbed off all my dead skin!
  Next is the Firming Paste, which I find has a warming effect, making it very effective in helping to flatten and strengthen my postnatal tummy. I enjoyed the Herbal Bath too, very refreshing, would have been even better if I had a bathtub. And my stitches healed in 2 days….
Amy Azlina, Branch Manager, 30 yrs old
"If I have to choose my top 3 favourite products in the set, it would be the Feminine Herbal Wash,
the Brown Formulation soap and the Boreh Scrub. I used to have white discharge, but 2 weeks after using the feminine wash, my white discharge was totally cleared.
I love the Boreh scrub, I noticed that it actually makes my skin fairer!! The brown soap is a great scrub, very rejuvenating. My husband loves it too. I would love to continue using all these products even after my confinement."
Nur Hamizah bt Mohd Johari, Catering Administrator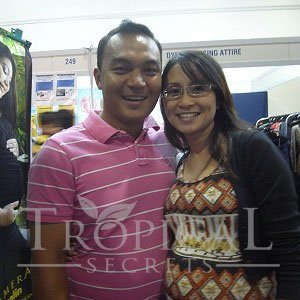 "I delivered my baby boy on 3 January 2012. Since I bought the Tanamera Postnatal Care Set in end November 2011, I followed all the instructions provided on how to use the Cold Pressed Virgin Coconut Oil (VCO) to prepare for a smoother  and easier delivery. IT WORKS!!!…..I had a short labour and no tearing at all! Even though I delivered my baby at 3.71kg. Alhamdulilah…..
The Feminine Wash is really good. I feel fresh and deodorised. I loved the Firming Paste too, and I have been using it with the Bengkung for 12 hours everyday as per the instruction. Today is my 10th day in confinement, and I noticed that I am a lot slimmer and got my waist back!"
Chayenne Tan, Communications Professional, in her 30′s
"I received so many compliments from my friends and colleagues when they met me after my confinement. What's my secret? I said it's thanks to Tanamera Postnatal Care Set!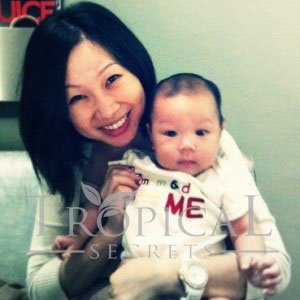 I didn't have a live-in confinement lady but with the Tanamera Postnatal Care Set, I had all the right items to help me regain my health and shape. The set is so complete and easy to use, and the scent from the herbs were so calming and really relaxed me. I simply love the aromatherapy effects. In fact, I really looked forward to the simple Tanamera Postnatal Care daily routine during my confinement. It was my "me" time to refresh and recharge myself which I think is essential as I believe a happy mommy will bring about a happy baby.
My favourite was the Bengkung which I wore 8 hours everyday until my tummy shrunk back to its original size by the 2nd week of delivery! I didn't look like I was pregnant any longer and could fit into my old jeans. Everyone  who saw me was amazed at how fast I had gone back to shape so needless to  say I was very happy with the results!
I also loved the Brown Soap as I always felt so invigorated during each use. I called it my spa session – a scrub and body a massage at the same time! The Calming Blend Paste (Pilis) was also great as it really calmed me down. Things can get pretty stressed especially for a first-time mommy  like me especially since I didn't have a live-in confinement lady! So the Pilis really soothed me. So yea, I am glad I came to know about the Tanamera Postnatal Care Set and am happily sharing this 'secret' with my girlfriends. Having said that, I reckon breastfeeding helps tremendously too - so go for both for maximum results!"
Azfillah Eppi Aziz, Tourism Officer, 33 yrs old
I decided to purchased Tanamera Postnatal Care due to "Jamu" free product. I started to use the Cold Pressed VCO (apply on my perineum and drink) 6 weeks before delivery due date. However my baby Khairul Aryan arrived pretty much earlier than expected after 2 weeks of VCO consumption and the result is my labour took only 45 minutes.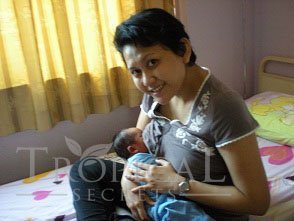 It was a smooth delivery ever (and oh yes DRUG FREE too!!)..even though i had  minor stitches, i started to use the feminine herbal wash immediately after delivery and surprisingly the sore from stitches were gone!
The best part is the herbal soap, it leave very smooth effects on my skin and i definitely will continue to use it after  my confinement as daily scrub!!
And of course all new mommy dream to have their  pre-pregnancy shape back, i begin to use the Firming Herbal Blend and Binder from  day 3, and now on my 10th day confinement i loose almost 5 inches!!!
To all mom to  be i definitely recommended this product for its effectiveness and totally value for money!!
Nur Ashmida Elyna Binti Mat Zauki, Medical Lab Technologist, 25 yrs old
I was introduced to Tanamera Postnatal Care Set during the Maternity & Children Expo at Mid Valley in Nov 2011. I decided to purchase the set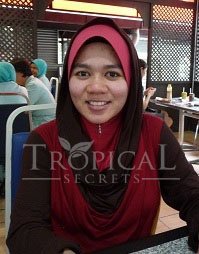 after I was told of the benefits of the items in the set. In my 7th month, I started using the Tanamera Virgin Coconut Oil (VCO) provided in the set. I applied the VCO on my breast (especially my nipples), my stomach, thighs and arms to prevent stretch marks. The result has been very good. In my 9th month, I went for a check up and the Gynae congratulated me as she did not see any stretch mark on my stomach and the skin tone is nice and even. I also use the VCO for perineum massage (outside the vagina ) to moisturise the area and prepare for smoother birth.
Now, I am just waiting for the happiest day of my life, to welcome my baby. I can't wait to use the rest of the products in the Tanamera Postnatal Care Set during my confinement because compared to the many postnatal care sets available in the market, this is the only set that do not have steroids (jamu). Instead, there's herbal tea to help new moms recover and rejuvenate internally and externally to pre-pregnancy body and shape at the same time promote flow of my breast milk.
Agnes Poon, Safety Professional with a major Oil & Gas company, 35 yrs old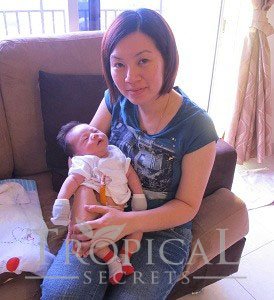 I was introduced to Tanamera's Post Natal massage service when I purchased the Tanamera Post Natal set during one of the ante-natal seminar I'd attended few months back. I gave birth to my baby boy, Bradley, 5 weeks ago. Being a first time mother, I experienced severe backache and neck-shoulder strain due to delivery; and wrong  posture during long hours of breast feeding. Hence, I contacted Tanamera and signed up for 5 sessions of traditional postnatal massage.
The Tanamera masseuse, is a qualified and experienced in postnatal massage. Each session lasted two hours and was done in the comfort of my own home. Within the first session, my backache and neck-shoulder strain that were causing me much pain for a week since delivery, disappeared magically. The oil massage and herbal tungku brought so much relief to my strained & tired muscles; which enable me to sleep better and stimulate milk production. With the special massage technique, and the daily use of bengkung and Firming Blend Paste from the Tanamera's Post Natal Care set, really helped in restoring the womb's pre-pregnancy position; in another words, less obvious tummy :-). I am back to my pre-pregnancy shape, and my friends commented that I look good for a mum that has  just given birth few weeks back. I can even wear my old jeans again!
 I would highly recommend Tanamera Post Natal Massage and Post Natal Set for your post partum care. Try it to believe it!
Reyhan Ma-Albertson, Kinesiologist, 27 yrs old, Hawaii
Not only was the Tanamera Postnatal Care Set instrumental in my postpartum healing process, it was a piece of tradition that gave me much needed nostalgic comfort in my home away from home. A mini *pantang*- in-a-box of sorts, offering a little consolation from the fact that I had sorely wanted to give birth in Malaysia- where I would have been able to receive the full confinement treatment be it Chinese, Indian or Malay origins.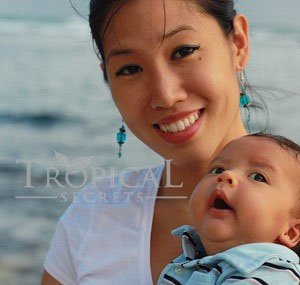 My favourite item is the Cold Pressed Virgin Coconut Oil. Whether you're massaging yourself or your baby with it, ingesting it, using it as a moisturizer, or all of the above, this product is simply a time proven multi-purpose must-have! Maybe its good genes, and maybe it was the Tanamera Cold Pressed Virgin Coconut Oil, but no stretch marks, girlfriends! I'll definitely be slathering it up again for my next bump!
As a kinesiologist with a special interest in women's health, I have to emphasize that good self care before and during pregnancy, and especially right after childbirth is so crucial in preventing immediate and future health issues. With a little magic from the Tanamera Postnatal Care Set, any mom would be on the right course to wellness!
Angeline Ng-Wicquart, homemaker, 36 yrs old.
I just had my 2nd baby girl, Alexa, and I'm following the Tanamera Post Natal routine. I love the products as they are so convenient and easy to use. Actually, I like all the products in the set, but if I had to pick my favourite item, it will be the Herbal Massage oil as it really relaxes me, and warmed by body too. The 2nd item will be the Bengkung and the firming paste.
I observed a strict Chinese confinement ritual for both my pregnancies as I believe that it will help me regain my health back due to its emphasis on nutrition. This also means I couldn't get out of the house! With Tanamera Post Natal products, I really get the best of both worlds coz I get to pamper myself in the comforts of my own home! My friends are so amazed at how fast I regain my figure, and health, and I say it's thanks to my mum who took excellent care of my nutrition needs, and Tanamera, which took care of my physical well being! I'll be relocating soon due to my husband's job, and I am going to stock up on my Tanamera supplies before we move!"
| | |
| --- | --- |
| Angeline Ng-Wicquart, 36 years old, homemaker. With her elder daughter, Anaelle, 6 years old | Baby Alexa, 1 month old |
Zatur Hassim, Brand Manager with US company, 32 yrs old
"I was introduced to the Herbal Feminine Wash when I was pregnant with Ben, my 1st child. I really like the convenience of the Herbal Feminine Wash in its tea bag format coz it's really convenient. Anyway, I also really don't have the time nor the knowledge to pick, blend and prepare the herbs. During my confinement, I used the Feminine wash to keep me fresh.
The other item I liked was the Bengkung, or Ab binder. You know, after my delivery my tummy was pretty 'loose' and flabby! The bengkung was so easy to use, and was really helpful to tighten my loose ab muscles. I also used the Bengkung for my 2nd baby, whom I delivered via C-section. The Bengkung really helped to support my stitched up Belly…I also continued to use the Feminine Wash, in fact, I use the Feminine Wash every month after my period to maintain hygiene."
| | |
| --- | --- |
| Zatur Hassim, 32 years old, Brand Manager with US company, with Ben, 5 years old | 2nd child, Fay, 2 years old |
Jamaliah Ramli, Lawyer, 42 yrs old
I was surprised when I did not have any stitches when I delivered my baby no. 3, back in 2001, compared to my earlier 2 deliveries. No. 3 was born normally at a whopping 4kg. I later found out that the midwife at DEMC had sprinkled some coconut oil on my no. 3's crowning head, as she did to other mothers in labor.
So I went to the delivery room for my 4th, 5th and 6th babies duly equipped with virgin coconut oil and, Alhamdulillah , despite the big babies I delivered (no. 4 was 3.7kg, no. 5 was 3.6kg and no. 6 at 4.08kg ! ), my perineum was still intact, no tear or episiotomy, hence no stitches were required. My post natal recoveries were indeed faster and easier, free of discomfort and soreness.
I further read that drinking coconut oil would aid in the delivery process. So, at the onset of each labour pain, I started sipping virgin coconut oil. When I reached the hospital for my no. 6, I was almost fully dilated and Alhamdulillah the baby was delivered in less than an hour.
I am truly grateful to my Tanamera Cold Pressed Virgin Coconut Oil!
| | |
| --- | --- |
| Jamaliah Ramli, Lawyer, 42 yrs old, with hubby and 5 older kids | Baby Fateema joins the family @ 4.08kg! |
2011 Copyright reserved. The information and photographs in this presentation belong to Tropical Secrets Sdn Bhd and may not be used nor reproduced without written permission from Tropical Secrets Sdn Bhd